To install Vvveb download the zip from vvveb.com
Unpack the zip and upload the contents to your server, you can use FTP or Cpanel
Create a new database in Mysql (MariaDb) you can do this from PhpMyadmin or from your hosting Cpanel admin
Open the address of your website (eg: localhost) and the installation wizard will show
💡tip After installation you can login to the dashboard by accessing http://localhost/admin or http://yourdomain.com/admin
Step 1 - Database configuration
Enter database details created on previous step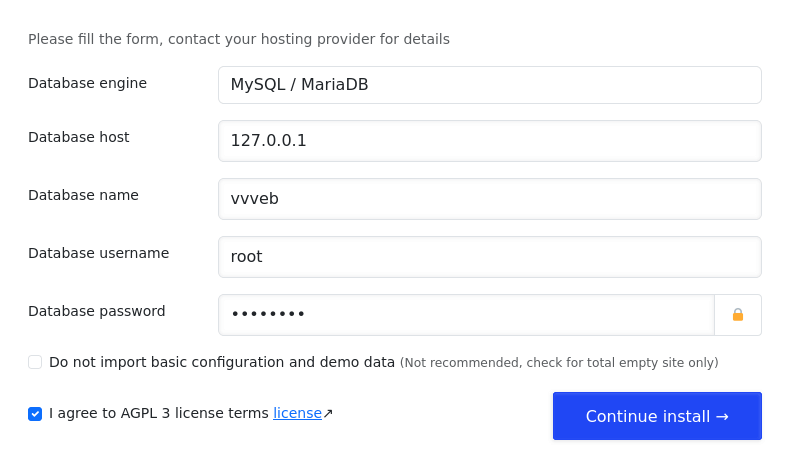 💡tip You can view database detalis such as name, user and password in your cpanel or you can ask your hosting provider.
Step 2 - User and Site Information
Enter your email and password that you will use to login to your website.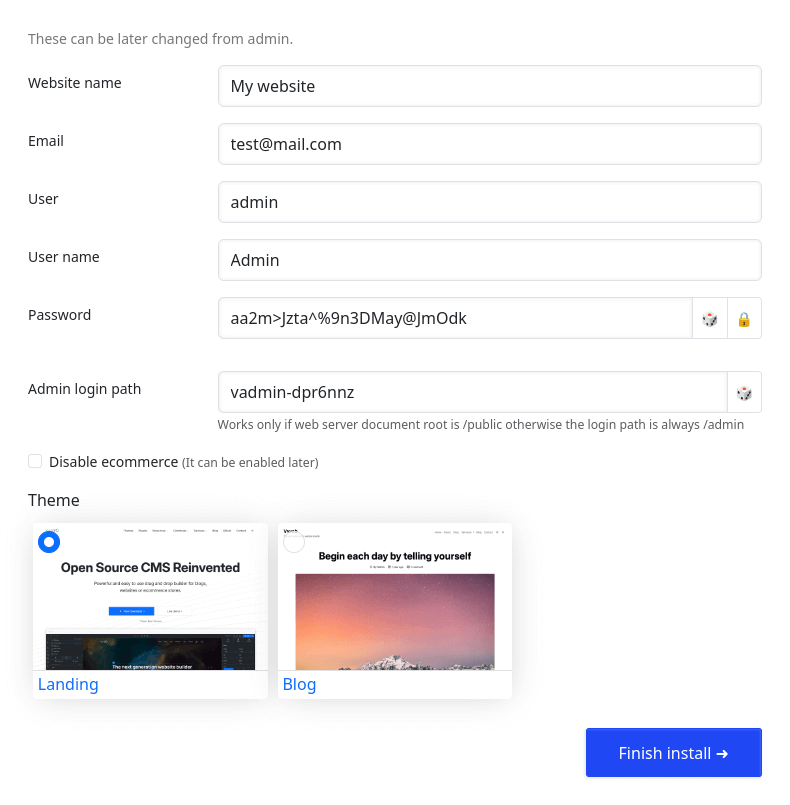 CLI
To install from command line run cli.php from root folder with correct arguments
php cli.php install module=index host=127.0.0.1 user=root password= database=vvveb admin[email]=admin@vvveb.com admin[password]=123456
How to install with xampp/wampp
If you don't want to manually install and configure apache/nginx and php with mysql you can use Xampp or Wampp
You can also find nginx.conf for nginx and .htaccess for apache in the root folder if you configure your webserver manually.